The State of Vermont is committed to building on local, state, and national efforts to advance equity and social justice, and recognizes the important role government holds in removing structural barriers and increasing meaningful inclusion and representation. The Office of Racial Equity has grown in scope and size since its formation in 2019, in response to the urgent calls for more action and solution-oriented dialogue on issues of justice and equity. The Office works with local, state, federal, and non-profit partners to advance equity in all areas of life in Vermont.
We are
partners with all branches of government
certified to administer the Intercultural Development Inventory® (IDI)
able to assist in the following languages: English, Español
We are not
law enforcement (see this page for more)
the only office in state government working on equity
exclusively focused on only certain racial and ethnic groups—we support equity for all of Vermont's residents and visitors
Executive Director of Racial Equity
Xusana Davis [🕪 pronunciation] serves as the State of Vermont's Executive Director of Racial Equity. She was appointed to the position in June 2019 by Governor Phil Scott. She works with state agencies to identify and address systemic racial disparities, ensure that equity goals and objectives are incorporated throughout the State's operations, and provide strategic and policy guidance on equity issues.
Prior to joining the State of Vermont, she served as Director of Health & Housing Strategic Initiatives at the New York City Department of Health and Mental Hygiene, and as the Director of the Black, Latino, and Asian Caucus of the New York City Council.
She holds a Juris Doctor with a concentration in International Human Rights Law from New York Law School, where she also directed a civil liberties education program for low-income youth and youth of color. She studied Anthropology and Philosophy at Fordham University, earning the Rev. J. Franklin Ewing, S.J. Award for writing on the relationship between global human rights violations and the proliferation of HIV/AIDS.
Xusana is first-generation in the U.S., and proud to be a Spanish-fluent Latina who approaches her work from a multicultural perspective.
Education & Outreach Associate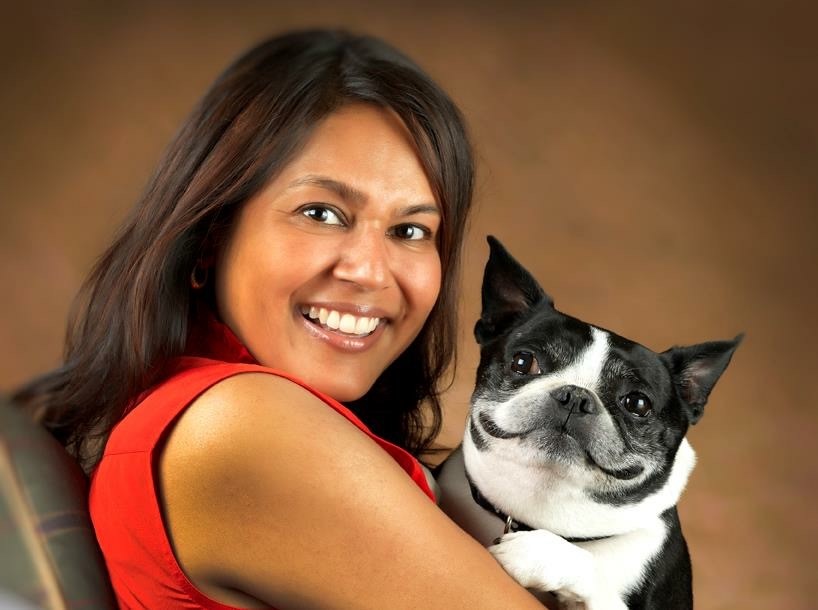 Shalini Suryanarayana [🕪 pronunciation] serves as the State of Vermont's Racial Equity Education & Outreach Associate. She was appointed to the position in January 2022. Shalini interacts with residents, visitors, press, and other sectors of government. She builds training curricula, liaises with communities around the state, and helps state and local leaders apply an equity lens to their work through education and close communication.
Shalini earned a Master's degree in Business with a minor in Organizational Development/Organizational Behavior and is currently pursuing a graduate certificate in Diversity & Inclusion from Cornell University. She has over 20 years of direct experience leading successful diversity initiatives in Michigan, all of which promoted racial equity in addition to supporting other underrepresented populations.
In 2021 she was appointed to two Governor's Commissions in Vermont - the Governor's Workforce Equity and Diversity Council (GWEDC) where she serves as a Co-Chair and the Governor's Committee on the Employment of People with Disabilities (GCEPD). During the last three years as a member of the Vermont Agency of Natural Resources Department of Environmental Conservation, she served on the ANR Diversity & Equity Committee and the DEC Environmental Justice Committee. These efforts afforded her the opportunity to learn even more about social justice issues in Vermont and have further solidified her interest in remediating systemic racial disparities. Her work to promote and support underrepresented populations demonstrates her commitment to serving and protecting the most vulnerable members of our communities.
In addition to her relevant professional experiences, as an immigrant and woman of color, she also brings first-hand experiences, insights, and perspectives from multiple marginalized groups. She lives on Abenaki land in Middlesex.
Policy & Research Analyst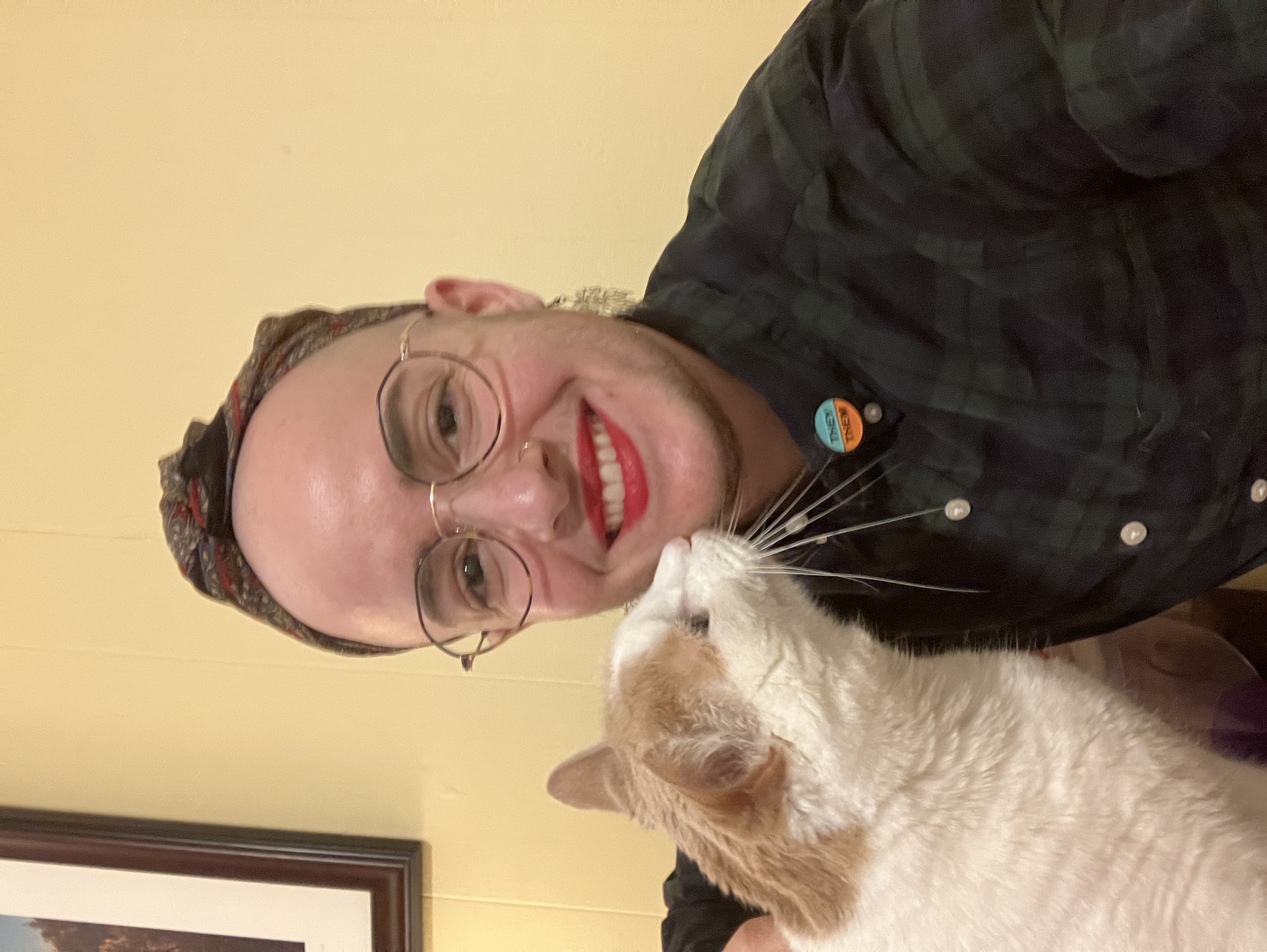 Mx.* Jay Greene [🕪 pronunciation] serves as the State of Vermont's Racial Equity Policy & Research Analyst. In this role, they work with the three branches of state government and with external entities to conduct policy and data analyses that inform equitable implementation of the state's laws and programs. They bring an equity lens to all aspects of research and policy analysis by applying equity principles to traditional research methods.
They began their Public Health education at the Berkeley School of Public Health before transferring to the University of Vermont in 2018. They graduated from the University of Vermont Master of Public Health program in October 2021. They have lived in Vermont since January 2018, but grew up in Rochester, NY.
They have six years of experience conducting research projects on public health topics including opioid overdose prevention, economic justice, and community substance misuse prevention. Their work as an intern with the New Hampshire Division of Public Health Services brought Federal grant funding for nine syringe services programs to New Hampshire. In 2019, they were the Youth Health Equity Model of Practice Fellow for the NH Office of Health Equity.
Jay lives in central Vermont, Vermont with their cat Honey. They enjoy listening to audiobooks, biking, and doing needlepoint in their spare time. 
*Mx. is a gender neutral honorific title, pronounced "mix." Jay identifies themselves as transmasculine/nonbinary and uses they/them pronouns. For more information on the correct use of they/them pronouns, see: https://www.mypronouns.org/.
 

Division of Racial Justice Statistics Data Manager
Tiffany North-Reid [🕪 pronunciation] serves as the State of Vermont's Racial Justice Data Manager for the Division of Racial Justice Statistics (DRJS). In this role she informs data collection and quality, as well as the development and management of public-facing data tools, visualizations, and websites. She brings years of experience supporting various government-funded grants and research at nonprofit research institutes and within academia, thoroughly appreciating efforts that were approached through an equity and inclusion lens.
 
Tiffany completed her undergraduate education at the University of California at Berkeley and earned graduate degrees from Rutgers School of Graduate Studies and Yale School of Public Health. She aims to work with DRJS colleagues and other State of Vermont collaborators to apply data science and analytics toward furthering understanding around issues of racial equity within Vermont.
Division of Racial Justice Statistics Data Analyst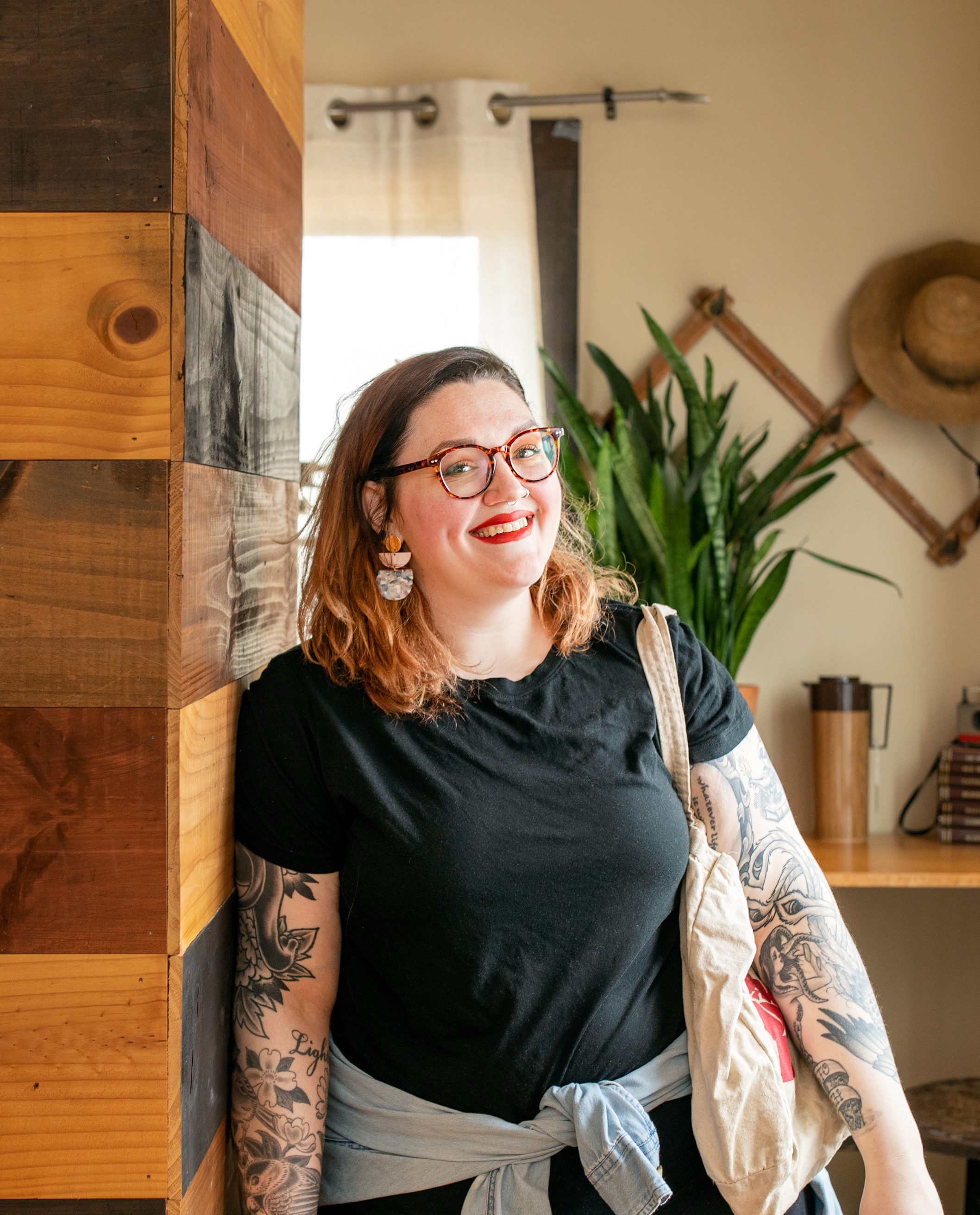 Laura [🕪 pronunciation] serves as a Racial Justice Data Analyst for the Division of Racial Justice Statistics (DRJS). She has a passion not only for racial and social justice, but also data and information governance with a strong interest in improving processes and systems statewide.
She has previously worked as a Records and Information Management Specialist at both the State's Department of Corrections and the Vermont State Archives and Records Administration.
Laura holds an Masters in Library and Information Science with a concentration in Archival Studies from Simmons University and a Bachelor of Arts in Literature with a minor in Philosophy from the University of North Carolina at Asheville. She currently resides in central VT with her partner and two cats and enjoys powerlifting, reading, and crafting.
For More Information